In 2018 our Club's Membership process is making a significant change in that you will be able to complete all registration details online. This enhancement & all gathered information fully comply with the new Data Protection Legislation called the General Data Protection Regulations (GDPR), effective from May 2018.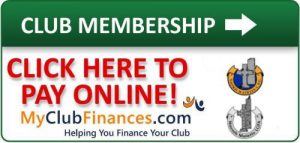 We will hold a Club Membership Registration information night in our Clubrooms on Friday 2nd March @ 8pm to provide guidance for those who require any further clarification on this new process.  Club committee members can assist club members regarding membership enquiries at any stage in the meantime.
The reason for the change to this system is to facilitate greater transparency, accuracy of administration along with greater communication capacity to our membership of what is happening within the Club, etc. We have conducted careful assessment of various providers of this type of process and the chosen provider is already working with large numbers of GAA and Sporting organisations within Ireland as well as being fully endorsed by GAA and integrated with their online systems.
Naomh Mairtin CPG Club's membership year runs from the 1st Week in March annually & membership fees not paid by 30/03/17 disqualify a person from participating within, on behalf of our Club or having a vote at Club meetings / AGM. The Club Membership Category details are now outlined overleaf for all to examine and decide upon which category suits your personal situation best.
Our Club has 4 distinct sections that operate within the Naomh Mairtin C.P.G. Club structure. These are the Senior Section, Juvenile Section, Ladies Section & the SCOR/Cultural Section, which cater for the approximate 350 children & 100 playing adults. The Annual Membership Subscriptions collected from these 4 sections of Naomh  Martin contribute towards the running costs associated with our Club, not alone for GAA activities but also numerous Community Groups & Activities that take place in our tremendous Clubrooms and facilities all year round. We ask that those with young Families & Children enjoying the Club provision of such excellent games & facilities support us by joining in 2018 under one of the Family Membership categories.
Last year saw introduction of the GAA Membership Card and Rewards Programme that all Full members of our Club are able to avail of – "GRMA" (go raibh maith agat) is the new GAA Membership Card programme providing benefits and rewards to GAA members.  It is a 'thank you' or 'go raibh maith agat' for your involvement in GAA clubs, engagement in GAA activities and attendance at games.
Registration for the programme is now open on the GAA website gaa.ie/grma. Members who signup will receive their official GAA Membership Card and be able to avail of partner discounts, special offers and earn points for going to games. Points can be redeemed by individual members or pooled for redemption by GAA clubs. A GAA membership number is required to receive a Membership Card through GRMA so our Club will facilitate 2018 members by making this number available upon request or once you self-register this year you will be able to view this number directly yourself.
Membership Rates 2018
Adult (2 options)
A. Player/Adult, Single (inclusive of Lotto Participation) – €130
B. Player/Adult, Couple (inclusive of Lotto Participation) – €150
Family (includes Lotto participation)
• 1/2 Adults + 1 Child/Student – €160/180
• 1/2 Adults + 2 Children / Student(s) – €180/200
• 1/2 Adults + 3 Children / Student(s) – €200/220
• 1/2 Adults + 4 Children / Student(s) – €220/240
Juvenile Boy / Girl – re Football & SCOR activities (If not already included under a Family membership category) – €60 per child (up to U18)
Student 18+ (up to max age of 23) in Full Time Education – €60
Social Membership – re use of Walkway & Tennis Courts only (no Lotto participation or vote at AGM/EGM) – €80 per person
All members must agree to the Registration Consent and Club Code of Conduct
Key Membership Contacts:
– Senior Club Registrar, Neil Cooney @ 087 1242804 or neil.cooney71@gmail.com
– Senior Club Treasurer, Joe Walsh @ 087 6390162 or joeowen.wlash@gmail.com
– Ladies Club Registrar, Sandra Callan @ 086 8256197 or sandracallan2003@yahoo.com
– Senior Club Secretary, Graham Mulroy @ 087 9341005 or secretary.naomhmairtin.louth@gaa.ie
– Ladies Club Secretary, Sandra O'Rourke @ 087 6168610 or naomhmartin.louth@lgfaclubs.ie